While CPT was monitoring a checkpoint, a soldier approached, letting us know that he would not open the checkpoint until students stopped throwing stones at the checkpoint. He then followed with the question: do you understand me now? I said no, as he closed the checkpoint in front of ​​ambitious workers and dreamer students.
Indirectly, he was asking me if I understood why he is punishing all of us—Palestinians of course—who have to pass the checkpoint to continue fighting to achieve our goals and make our dreams come true in the future.
If you live or work in the H2 area of Hebron/Al Khalil, you will undoubtedly be frustrated by checkpoints. Especially when soldiers close a checkpoint as collective punishment, which is decided depending on the soldier's mood. As a result of this arbitrary decision, you will be late for work, school, or an appointment with a friend because of the closure.
Collective punishment is a way to maximize the oppression of a group of people. Soldiers on duty in Hebron/Al Khalil oppress individuals, but when we look at the whole picture, the number of Palestinians far surpasses the number of Israel soldiers who serve in the military, comprised of nearly 170,000 active soldiers according to TRT World. Palestinian residents in the West Bank only reach over three million, according to the Palestinian Central Bureau of Statistics (PCBS). That is why they need a strategy to cover and control every Palestinian.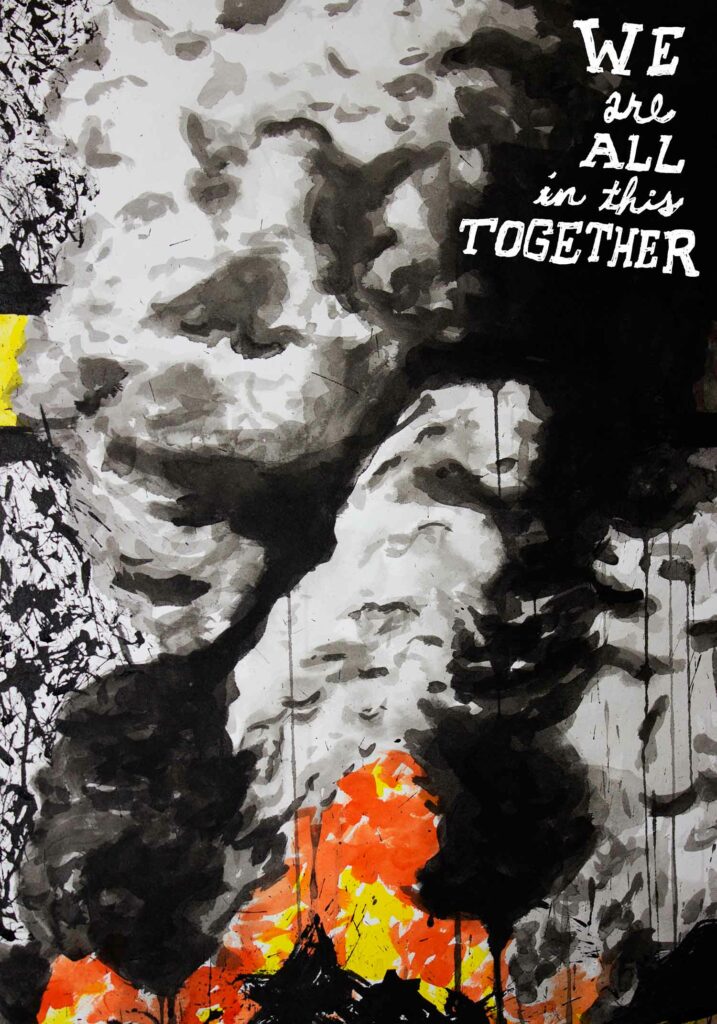 Soldiers use several different strategies to oppress Palestinians. For example, they humiliate and beat Palestinians, raid homes at any time of day or night, and use methods such as collective punishment to achieve their purpose. Collective punishment forces Palestinians to act as the military chooses. Moving to another place or another country would be more preferable than learning to obey them.
During regular checkpoint monitoring, CPT noted the strategic use of collective punishment. The Israeli occupying forces closed the checkpoint innumerable times, preventing students from getting to school and adults from work. Soldiers will close it for an average of 30 minutes, depending on their mood. Sometimes they close checkpoints multiple times per day.
The process of the collective punishment that CPT has observed starts with closing the checkpoints and not allowing people or vehicles to move. After that, soldiers tell Palestinians that they must stop the children from throwing stones; they use Palestinians to indirectly help them with the occupation. If Palestinians do not respond to their orders, they carry out collective punishment, forcing them to suffer for something they did not do.
As an example, we offer a retelling of the events of 22 November 2021. The army was delaying people at Al-Salaymeh Checkpoint (160), and then they closed it for almost 40 minutes without any given reason. People were waiting for the army to open the checkpoint so they could go to school and work. The same story repeated itself on 13 December 2021. The soldiers closed Al-Salaymeh Checkpoint (160) from 12:35 pm to 1:03 pm and delayed four women, five men, and 15 children. They opened the checkpoint, allowing those waiting to cross, and then they closed the checkpoint again from 1:13 pm to 1:33 pm.
As military brigades change their stations in Hebron/Al Khalil, they employ this strategy in different ways. The Golani Brigade served in the H2 area between August and November 2021. Golani has been the most aggressive brigade observed by CPT over the two years. They used collective punishment more than other brigades; they delayed and closed the checkpoints countless times, and they threw tear gas and sound bombs in residential and school areas, affecting the health of many families and children.
The Nahal Brigade occupied H2 after the Golani Brigade. They were less aggressive compared to Golani, but they maintained the collective punishment strategy, which affects society on many levels, such as the economy, mental health, education, etc.
They used this strategy everywhere, including against ​​worshippers on their way to pray at Ibrahimi Mosque. They also demolished residential tents and animal shelters. According to OCHA reports, six demolitions happened in Hebron/Al Khalil between September and December 2021.