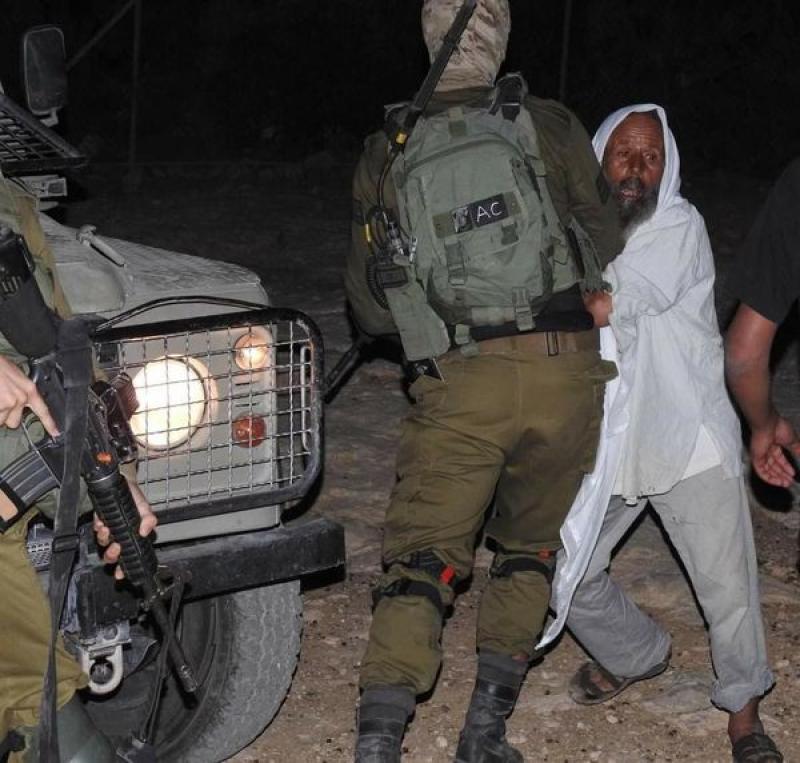 Israeli soldiers arrest Fuad al-'Amour, the coordinator of the Protection and Steadfastness Committee in the South Hebron Hills
Photo: Operation Dove Facebook page
Please pray for the families and communities living in the South Hebron Hills who have faced intense soldier and settler violence against their people, their crops, and their flocks since Israel announced its annexation plans.  Pray that the new agreement between Israel and the United Arab Emirates will not distract the international community from the misery of Palestinians whom Israelis are still killing and robbing with impunity of their freedom, homes, land, and livelihoods.
For more information on the South Hebron Hills, check out the Facebook pages of Youth of Sumud, Alliance of Human Rights, and Operation Dove.